Digital quality- and hygiene management


As a specialist in digital quality and hygiene management, with industry-specific solutions for HACCP documentation, IoT-based temperature measurements, and internal and external audits, Flowtify helps you avoid hazards, reduce costs, and ensure quality.

Our easily scaleable cloud-based solutions allow for a simple and systematic review and evaluation of required standards and needs. This saves up to 50% time in follow-up and analysis

flowtify HACCP has been approved by the Federal Association of Food Inspectors (BVLK), and therefore mets all legal requirements.

Try us for free. No obligation. Start your 14-day live project.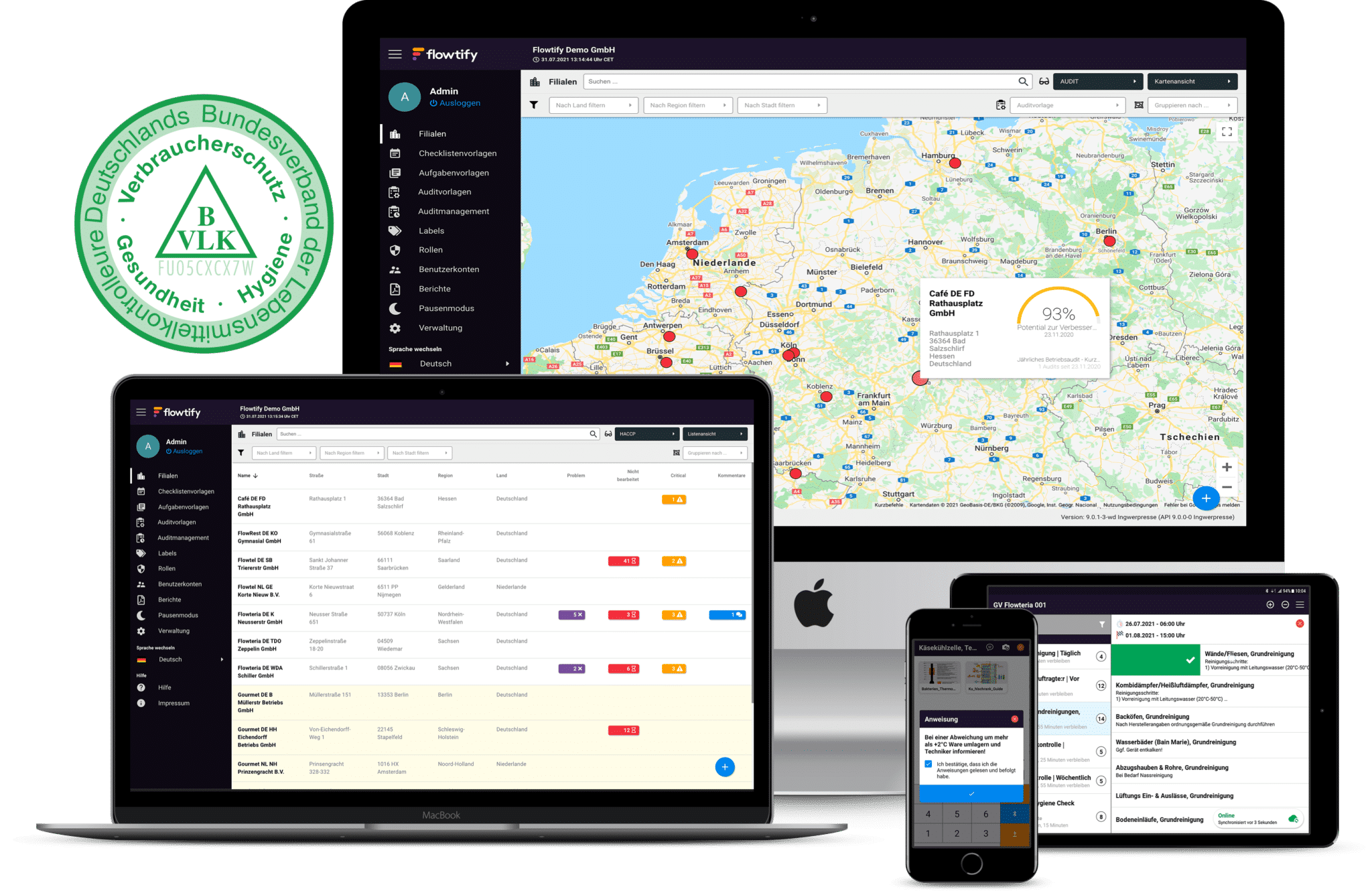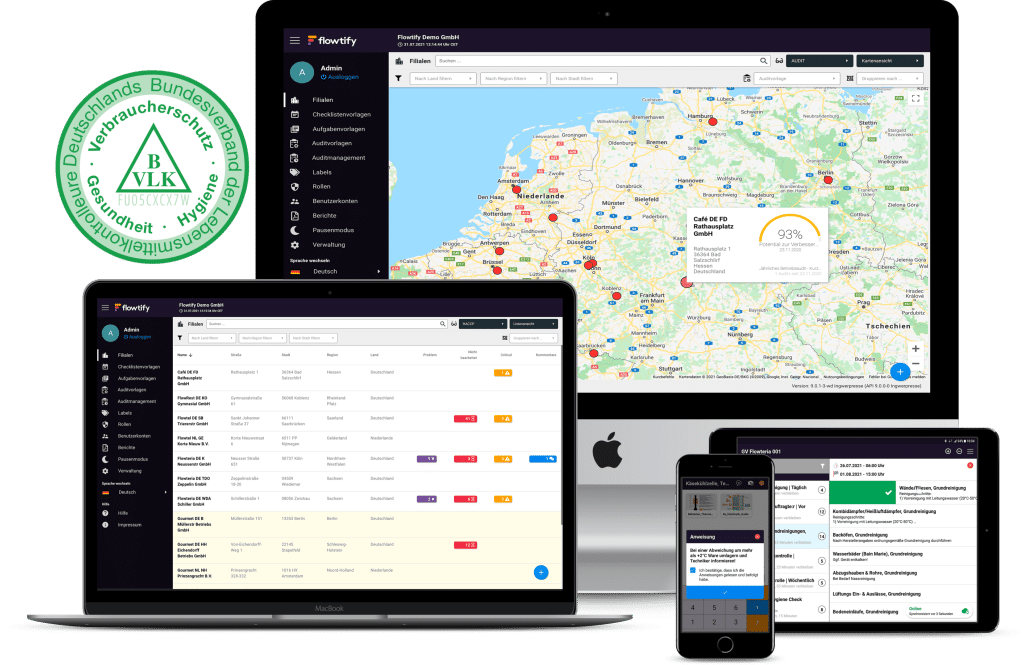 Learn more about our modules:
flowtify HACCP
Digital hygiene concept for daily self-documentation of HACCP processes relevant to authorities and for other operational processes.
Our software is EU VO 852/2004 compliant. Immediate instructions to act
Through the web dashboard and our notification system, you can identify any gaps in documentation across all stores, allowing you to respond to grievances and deficiencies in a timely and preventative manner.

Intelligent store management
Centralized store management means that updates and information can be implemented immediately in all locations, so that everyone involved is always on the same level of knowledge.

Save time and costs
Our digital solution eliminates the need for printing, collecting, checking and archiving paper lists. It will save you time and money in day-to-day operations

Transparent reporting
We archive your documentation DSGVO-compliant and 24/7 retrievable for 5 years in data centers in Frankfurt am Main, so that the annoying archiving of folders and missing documentation is no longer necessary. The flowtify software is EU VO 852/2004 compliant and therefore recognized by the BVLK.
24/7 monitoring
Sensors for continuous monitoring of your cold storage parameters and the flexible setting options enable you to control your CCP easily and sustainably.

Flexible integrations
Our integrations with various manufacturers, can be freely combined via web dashboard, saving you unnecessary switching between various platforms.

Sustainable security
Through our notification system, you receive real-time feedback on deviations and can thus prevent loss of goods even after hours or on the day of rest.

Relief for employees
Automated measurements relieve employees from daily checks, freeing up time for other important activities.
Efficient preparation and follow-up
Due to the reduced time required for the implementation of our flowtify AUDIT module, the easy preparation and follow-up of an audit and the simple, intuitive, as well as diverse design options, you save time and money.

Individual audit templates
The creation and availability of audit templates enables you to quickly conduct an audit tailored to the individual company and auditor, worldwide.

Economical workflows
Short communication channels through direct access to audit results after inspections and the processing of deficiencies directly on the flowtify AUDIT interface via online deficiency list as a sensible alternative to paper records.

Meaningful evaluations
Due to the increase in profitability, based on the comparative evaluations on city, regional or country level and the gain in security due to the uniform standards, flowtify AUDIT ensures an even more secure brand protection.
Digital self-documentation made easy.
We will support you personally in the introduction of paperless self-documentation in your company. Promised!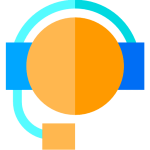 Free personal consultation
Free 2-week live project
YouTube training channel
Free templates and checklists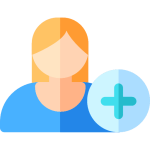 Onboarding by our experts
Professionals in quality management, food retailing and gastronomy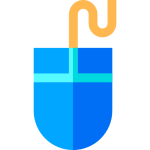 App and dashboard based
Intuitive handling
Easy scalability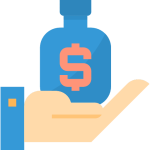 Calculate your potential savings in three easy steps:
Determine your holistic savings potential.! Request your detailed Return of Investment Calculator.
Examples for some of our 1,500 customers.
The list of our customers is long and continues to grow. In addition to the owner-operated gastronomy, you will find flowtify in companies of the communal catering, in the system gastronomy, hotel business as well as in bakery and butchery chains.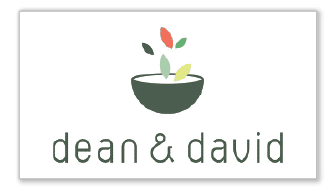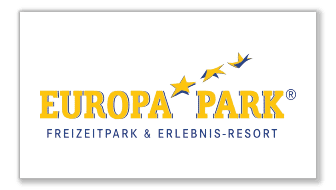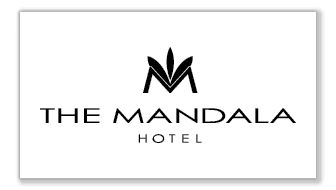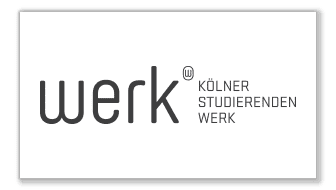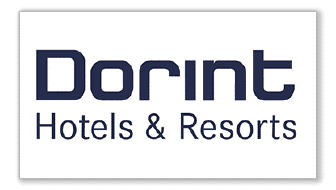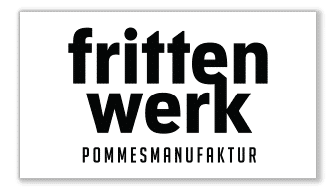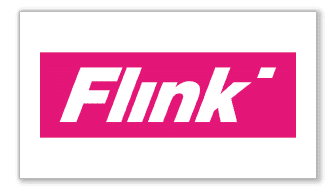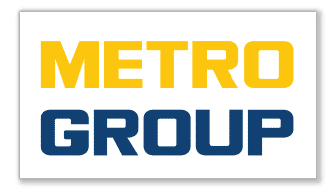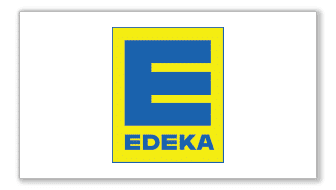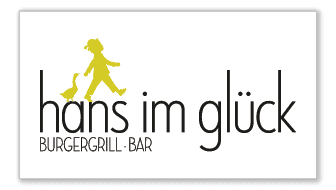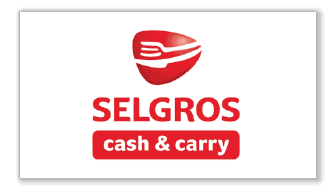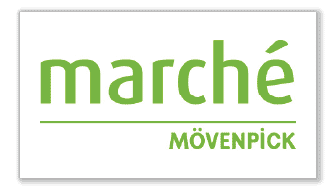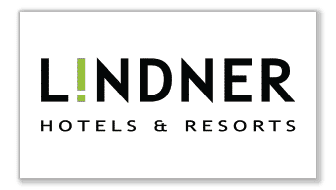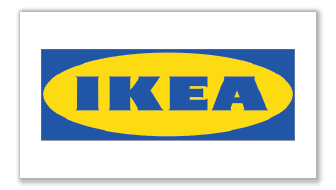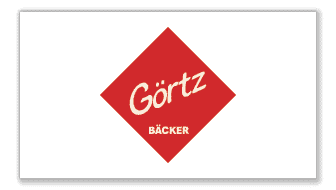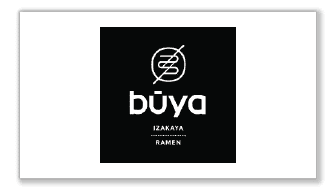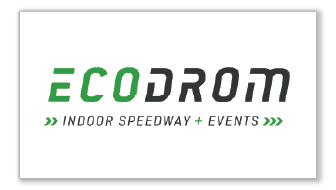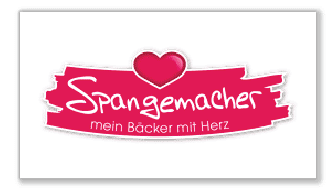 We are here to help and to bring our consulting promise to life.
Founded in 2015 with the idea of establishing a paperless quality management system, over 1,500 satisfied customers are already using our innovative and intuitive solutions. We would be happy to present them to you in a non-binding consultation. Book your free consultation appointment here.