Intuitive hygiene and quality management
for store chains and franchise concepts: the flowtify platform.
Our modular software solutions: flowtify HACCP, flowtify IoT und flowtify AUDIT, enable a digital, holistic and authority-compliant quality assurance for monitoring critical control points in food safety. We offer you an optimized and detailed process control as well as a customized evaluation.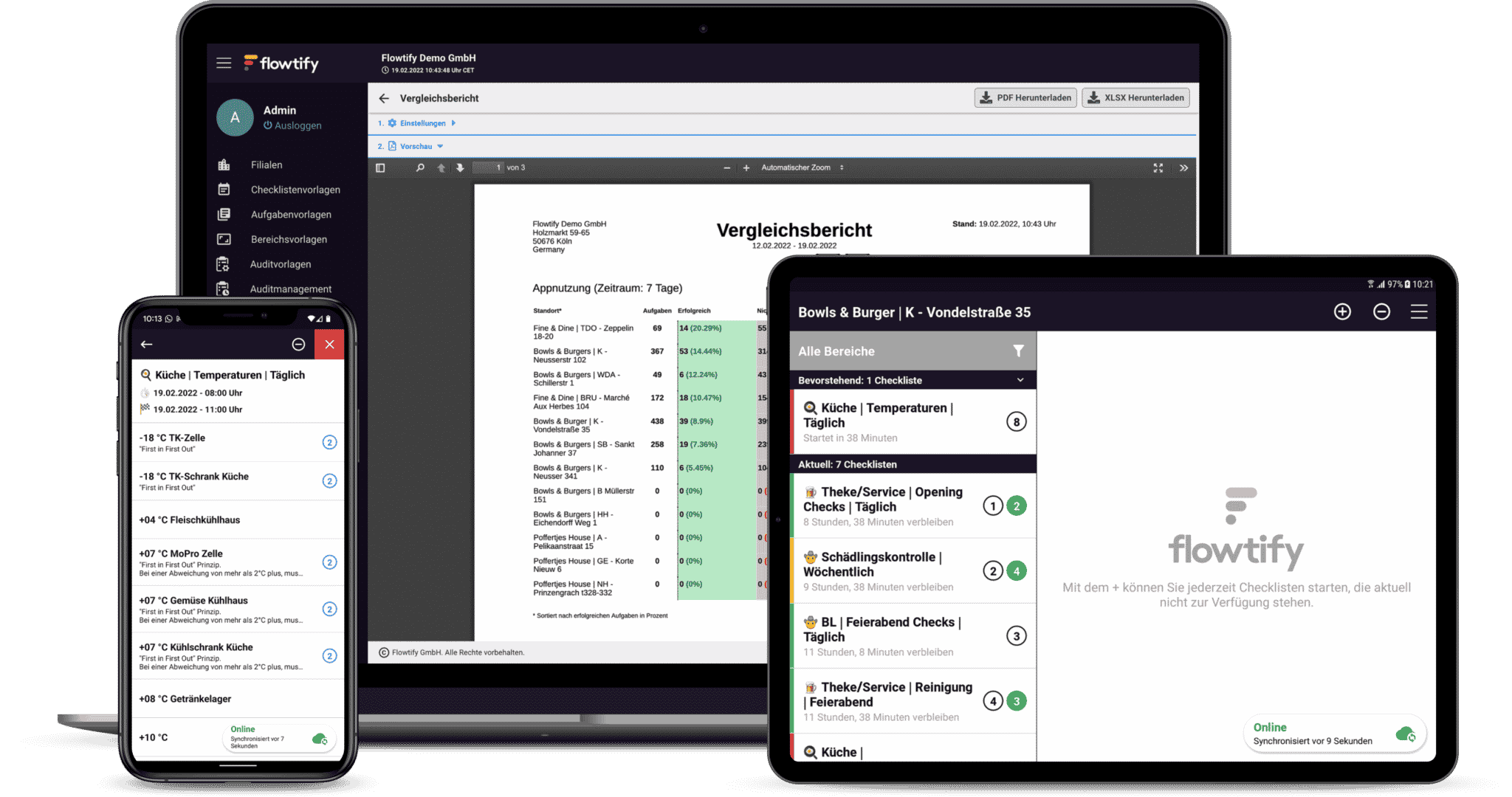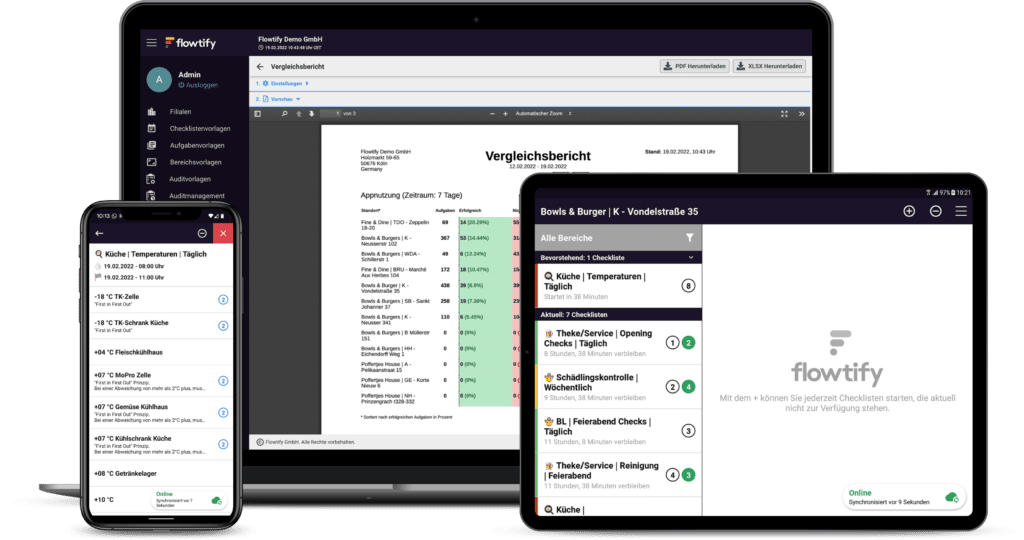 Different branch concepts from a few to several hundred locations in more than ten countries, already rely on the benefits of the flowtify platform. The continuous development of our modules is based on feedback from over 1,500 active operations. The flowtify platform is designed to continuously adapt to your specific needs.
We offer you the possibility to implement your existing quality management one-to-one in a digital format. If your quality management is under construction, we help you with our various and industry-specific templates.
We support you individually, unconditionally.
For more information, you can book a free personal consultancy presentation here.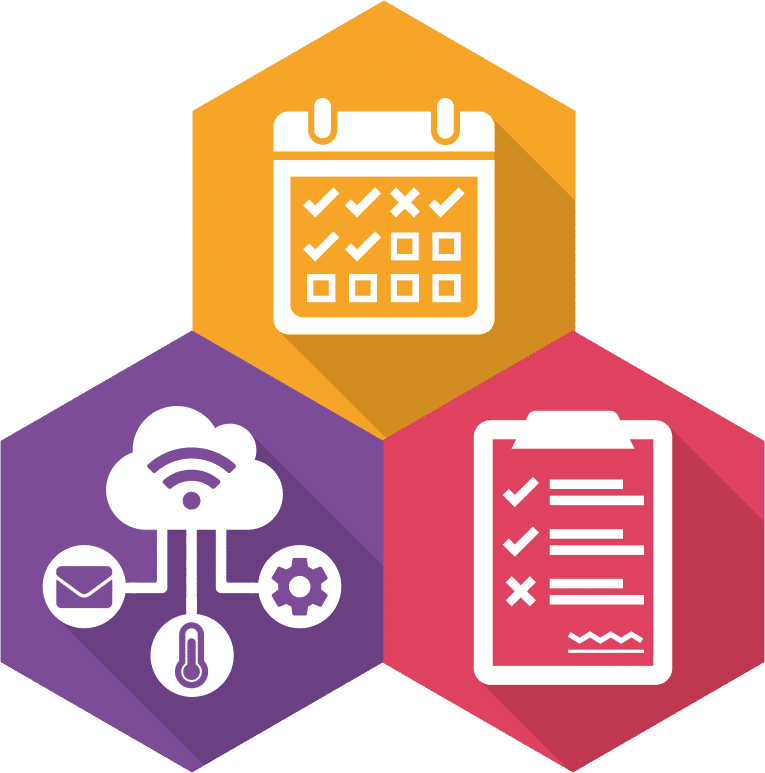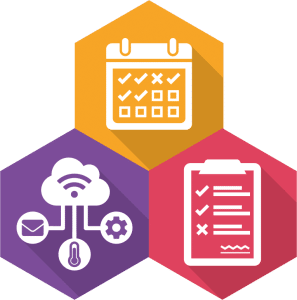 The benefits of the flowtify platform are obvious.
Full transparency
The complete set of documentation can be accessed by all stakeholders throughout the company. This ensures standards are implemented consistently and in a transparent manner across all operating sites. The site analysis enables preventive measures to be taken to avoid deficiencies and shortcomings.

Qualified reporting
Thanks to a well thought-out notification and reporting system, it is possible to react at short notice in order to guarantee consistent safety, for example for HACCP and hygiene requirements. Comparative reports can also be used for company-wide target agreements.

Scalability
As a scalable and modular platform, we support fast-growing franchise concepts as well as large, established chain stores in their expansion. In this way, we support you in ensuring and maintaining your own quality standards and processes.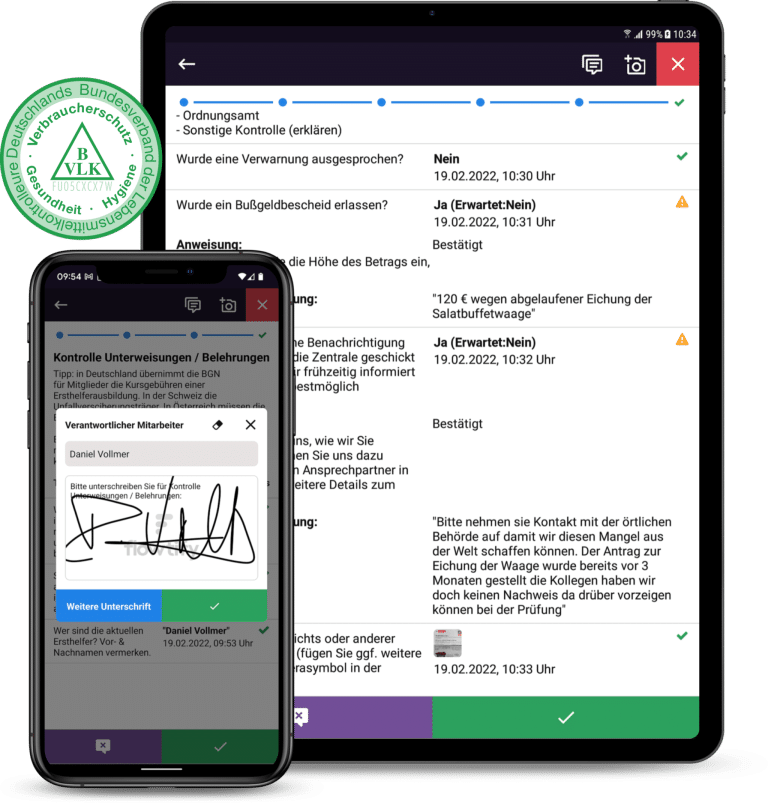 Implement hygiene concepts easily with flowtify HACCP.
One-to-one adoption of HACCP concepts
Established paper based processes can easily be reproduced in flowtify HACCP. This allows for easy distribution and updating of quality standards in one, several or all locations at the push of a button.

Save time
The high administrative and time-consuming effort of paper documentation is significantly reduced with the help of flowtify HACCP. For all parties involved in quality assurance this means: more time for their business.

Digital support for employees
Familiar instructions are converted into a contemporary and motivating digital tool for all employees. Videos, PDFs and images support even non-expert team members and enables them to contribute to the quality management process.

In the know at any time
flowtify HACCP allows you to view the actual status of individual stores with regard to their quality standards, wherever their location may be. This provides full control and maximum safety in the management of food- and other internal standards.

Trouble-free dealings with authorities
We archive your documentation DSGVO-compliant and 24/7 retrievable in data centers in Frankfurt am Main/Germany. This eliminates the annoying archiving of folders and missing documentation. flowtify HACCP is compliant with the EU Regulation: EU VO 852/2004, and is recognized by the German Federal Association of Food Inspectors (BVLK).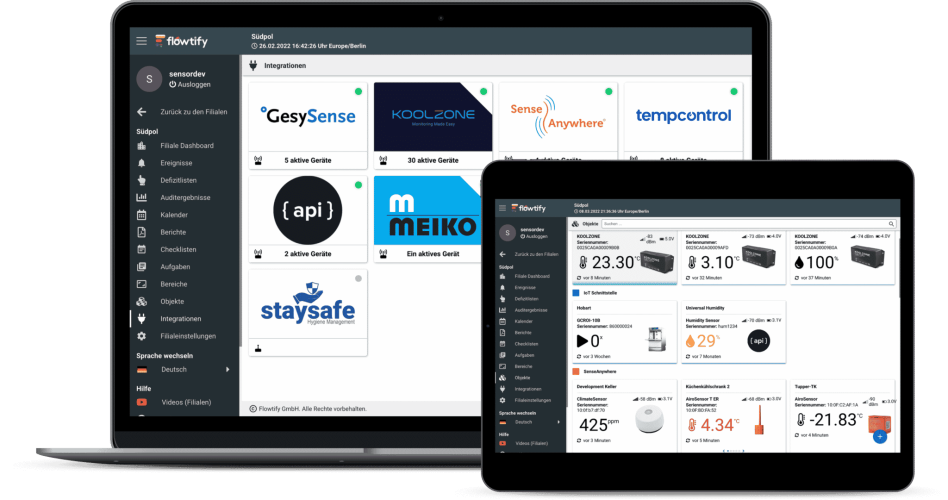 Gain safety with flowtify IoT.
Cooling temperatures at a glance
flowtify IoT offers fully integrated temperature recording of refrigeration units. The complete documentation increases safety in food handling and reduces loss of goods.

Employees save time
Automated measurements relieve employees of their daily tasks and give them more time for their core tasks.

Customized evaluations Through our flexible API connection, companies can integrate all data captured in the flowtify platform into cockpit solutions such as sell&pick. It is also possible to integrate all captured data directly into their existing ERP system.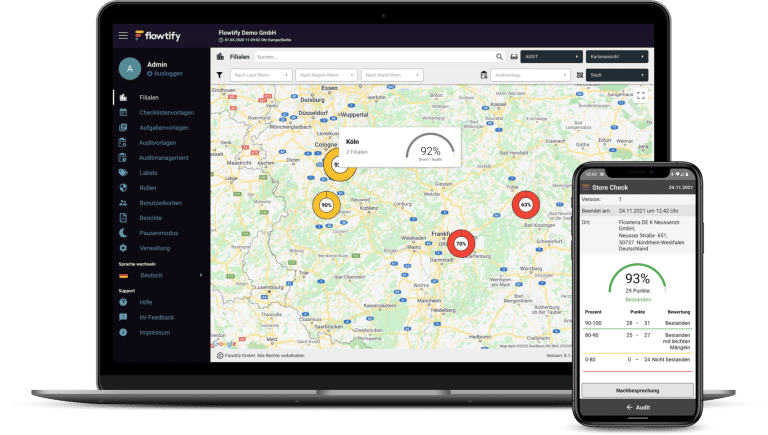 Full transparency with flowtify AUDIT.
Customer-defined audit creation
flowtify AUDIT enables the creation of customer-specific audit templates in an intuitive web dashboard. With the flowtify AUDIT app, regional managers or plant managers for instance can perform their audits independently, securely and professionally.

Data-based insights
Mistakes during data collection are reduced to a minimum due to the easy handling. Meaningful evaluations enable fast and precise assessments and serve as the basis for data-based, well-founded decisions and measures.

Efficient workflows
flowtify AUDIT provides defect lists at any time for all parties involved, both for internal and external audits. Comparative evaluations can provide an objective basis for target agreements.
How you profit from the flowtify platform.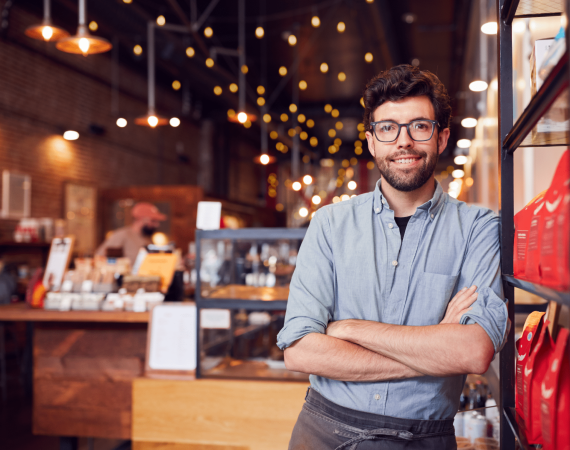 District Management

• gets full visibility and up-to-date comparison reports for his sales region.

• can use his time on site for sales arguments instead of paperwork.

• is put in a position to actively support his branches on site in the event of anomalies.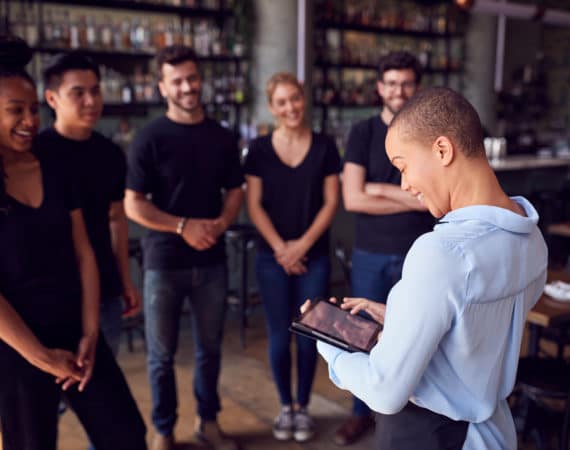 The Team

• uses an intuitive user interface that enables even non-experts to contribute to quality assurance.

• receives timely requests to fulfill its obligations for documenting.

• receives up-to-date digital documentation as opposed to paper lists.
For more information, you can book a free personal presentation appointment here.